Department of Educational Foundations
The Department of Educational Foundations is one among the five departments of the Faculty of Education. It has Nine Academic members of staff who are professionally trained to broaden and deepen educators' understanding of educational problems, questions, issues, and controversies. The department aims to create in educational professionals an understanding of the socio-cultural, historical, international, philosophical, and political contexts of education so that they can make informed and wise decisions about educational problems and policy issues in order to better contribute to a just, diverse, democratic society.
The department has four areas of emphasis: History of education, Philosophy of education, sociology of education, and international/comparative education. Considering the social and diversity needs of the society, the department offers a Postgraduate Diploma in Education (PGDE) programme to non-education graduates who wish to become professional teachers. You are welcome.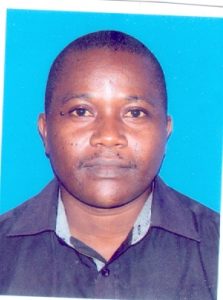 Name:  Mr. Mark M. Issamaki
Mobile:
| | |
| --- | --- |
| Email: | mark.issamaki@out.ac.tz |
Staff and Department Programmes

Staff Contacts
| | | |
| --- | --- | --- |
| NAME | TITLE | CONTACTS |
| Dr. Romwald Kairembo | Lecturer | Email: Romwald.kairembo@out.ac.tz |
| Mr. Furaha Said | Assistant Lecturer | Email:furaha.said@out.ac.tz |
| Mr. Lusekelo Mwanongwa | Assistant Lecturer | Email:lusekelo.mwanongwa@out.ac.tz |
| Mr Paul Msoka | Assistant Lecturer | Email: paul.msoka@out.ac.tz |
| Mr. Mark M. Issamaki | Assistant Lecturer | Email: mark.issamaki@out.ac.tz |
| Mr. Peter Kapalanaka | Assistant Lecturer | Email: Peter.kapalanaka@out.ac.tz |
| Mr. Rafael O'maitarya | Assistant Lecturer | Email: rafael.tumaini@out.ac.tz |
| Ms Prisca Mbogo | Assistant Lecturer | Email: prisca.mbogo@out.ac.tz |
Department Programmes