Directorate of Postgraduate Studies(DGPS)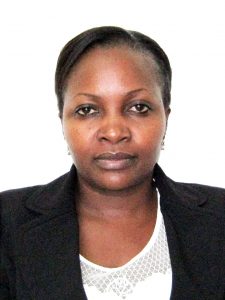 Prof. Magreth Bushesha
Director
The Directorate is responsible for coordination of postgraduate studies at a corporate level and offers vibrant, exciting, demanding and relevant postgraduate courses for a range of students seeking for advanced professional's studies.  We pride ourselves in delivering high quality teaching and learning environment, which enables students to develop into reflective and research-informed professionals. We consider our directorate to be a student-centred learning community, so expect to be challenged and stimulated as you develop the knowledge and skills needed to become an effective agent for social change.
In the postgraduate taught programs the mode of delivery is done through the hybrid mode which has proved to useful to students as well as faculty members.  Hybrid learning provides an opportunity to take advantage of the face-to-face and online formats. Having some in-person sessions retains the class social dynamic and its sense of connection among students and faculty, while decreasing the amount of scheduled class time and commuting time for students and faculty. Students in different programs have shown a desire for more hybrid courses. In a survey made among social work and monitoring and evaluation courses students have appreciated this approach of learning.
There are also a number of factors, which make hybrid mode of delivery attractive to Open University students. These include:
More opportunities to interact with course materials and resources, leading to greater engagement and enhanced opportunities for success
Higher-quality peer interaction
Increased skills in self-directed learning leading to greater learner autonomy
Skills in communicating effectively in multiple modes
Increased technical skills
The benefits further extend to the faculties as evidenced below in the sense that it:
Enhances pedagogical practices as a result of redesigning the learning experience
Provides a better student engagement
Provides a room for more flexible schedule and better ability to work from different locations
Provides more opportunities to participate in interdisciplinary practices (i.e. course linking), and provides a
Better online pedagogical and technology skills while still retaining the valued face-to-face interaction with students.
Last but not least, I would like to say that our staffs are dedicated professors, senior lecturers and researchers who are actively engaged in the community. They have long years of professional experience and make an impact in interdisciplinary and international settings.
Enjoy browsing through our webpages and please do not hesitate to contact us, should you need more information.
Head of Departments
Ms.Akinyi Sassi – Administration and Registration
Dr. Jacob Leopold – Examination and Quality Control
Pamela Semiono – Supervision and Records