Department Of Service Control and Planning
DESCRIPTION FOR SERVICE CONTROL AND PLANNING DEPARTMENT
The main objective of the Service Control and Planning Department is to administer ICT services, Enforce ICT Security issues as well as Planning of various ICT operations.
The department has got three sections which are Quality and standardization, Planning and Development and ICT helpdesk.
QUALITY AND STANDARDIZATIONS SECTION 
The goal of this section is to be able to maintain ICT service standards, quality and control in order to:
Sustain the investment in the ICT infrastructure;
Continue to build the expertise on various aspects of ICT infrastructure including that of security management
Provide users with more control over their personal information
Identify the economic optimization of ICT services
Develop a new model for roles and responsibilities of information services
Develop an integrated vision on the use of ICT in education
Foster the differentiation and freedom of choice in the use of ICT.
PLANNING AND DEVELOPMENT SECTION
This section is involved in planning, development and implementation of strategy for staff training and development, establish and maintain appropriate systems for measuring necessary aspects of staff training and development. The section also monitors, measures and reports on staff training and development plans and achievements within agreed timescales.
It liaises with other functional/departmental heads and coordinators so as to understand all necessary aspects and needs of staff training and development, and to ensure they are fully informed of staff training and development objectives, purposes and achievements.
ICT HELP DESK SECTION
The primary objective of the ICT Helpdesk is to provide first line technical support by responding to questions online or over the phone. When it is not practical to respond online or over the phone, then the problem is quickly recorded and directed to an appropriate officer without delays. Helpdesk keeps records of all reported incidents.
Reports are generated daily which show status of all reported jobs and by what means was it reported either by a call or mail or coming direct to Help desk, those jobs which are done, progressing as well as pending are clearly shown. This report is submitted in the staff mail for letting management and technical staff aware of problems that hotly irritate the University for decision making and find out solution respectively, due to these complaints are going down from time to time. This is also contributed by the ICT basic skills training offered to OUT staff.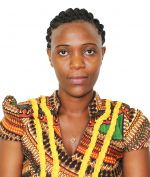 Name: Ms. Luly Bulili
Mobile:
| | |
| --- | --- |
| Email: | luly.bulili@out.ac.tz |
Staff Contacts
| | | |
| --- | --- | --- |
| NAME | TITLE | CONTACTS |
| Luly Bulili | Computer Technologist | Email: luly.bulili@out.ac.tz |
| Erasmus Rukantabula | Computer Programmer | Email: erasmus.rukantabula |
| Juma Songoro | Computer Technician | Email: juma.songoro@out.ac.tz |