Prof. Cornelia K. Muganda is the Deputy Vice-Chancellor – Resources Management at the Open University of Tanzania since May 2016.
Before her appointment in May 2016, Prof. Cornelia K. Muganda, was the Director of the Institute of Continuing Education (6 years) and the Director of Library Services for (3) years. She has also served as the President of OUT Convocation, Gender Unit Coordinator and HIV/AIDS Coordinator.
Prof. Cornelia K. Muganda holds a Ph.D. in Education from Massey University, New Zealand, a Masters in Education from Toronto University, Canada, and a Bachelor of Arts in Education from the University of Dar es Salaam, Tanzania. She has academic and research interest in the areas of; Educational Policy, Management and leadership; Education and Development; Gender and Social Justice in Education; and ODL including e-Learning and Open Education Resources (OER).
Being The DVC (RM) of The Open University of Tanzania, Prof. Cornelia K. Muganda is responsible to and principal advisor to the Vice Chancellor on resources management, comprising human, financial and physical resources and facilities as well as administrative matters of mainstream activities. The DVC (RM) provides a supportive and complementary role to the academic activities of OUT. The DVC (RM) carries out functions through the Directorate of Human Resources Management and Administration, Directorate of Finance and Accounting, Directorate of Planning and Development, Department of Stores and Department of Estate Management. These facilitate effective coordination of core and support functions for the achievement of the OUT strategic goals.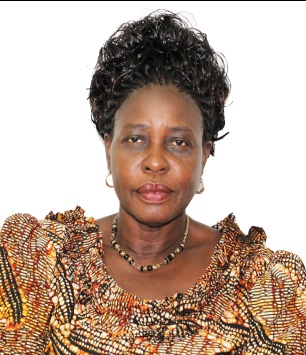 Prof. Cornelia K. Muganda 
DVC– Resources Management