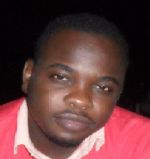 Department of Leadership and Governance
Dr. Rweyemamu Alphonce Ndibalema
Lecturer
Mr. Rweyemamu Alphonce Ndibalema is an assistance Lecturer in Training and Development in the faculty of business management (FBM). He is currently a PhD student in the school of Management at the University of Bath in the United Kingdom
He joined the Open University of Tanzania in 2009 as a Tutorial Assistant after working for one year and four month at learn it institute of business and technology(LIT). He graduated with a first class BBA (Hons) degree in management from the Tumaini University; he later graduated in MBA (Finance) at the Open University of Tanzania.
Teaching interests include Training and development, human resource management, Employee Engagement, Research Methods and strategic management. He has published in the Tumaini University law and management journal, presented in the ACDE conference held in Tanzania in the year 2011 and presented in the DEATA conference held in Tanzania in the year 2012. He also participated in a research conducted in collaboration with the University of Virginia on financing a sustainable future in 2007.
His research interests are focused on areas of human resource management and corporate social responsibility.
Mr. Rweyemamu has been a trainer for various institutions including Institute of Information and technology (IIT) as well as Tumaini University.