OUT STAFF URGED TO IMPROVE CUSTOMER SERVICE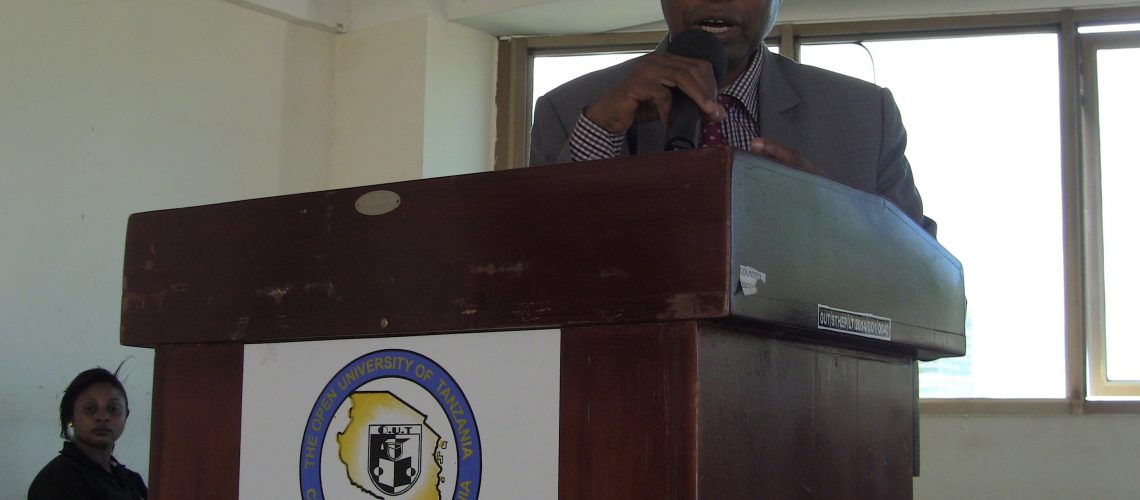 The Vice-Chancellor of the Open University of Tanzania (OUT) Professor Elifas Bisanda has called upon for OUT staff to improve customer service towards the academic year 2018/19 in order to create a good environment for both continuing and new students in terms of service delivery.
The statement was made during the Vice Chancellor's meeting with OUT staff held on October 12, 2018at at the temporary headquarters of the Open University of Tanzania in Kinondoni, Dar es Salaam.
"Do not let the students suffer, help and serve them with good words so that they will come back the come next day. He said OUT staff must do beyond expectations, go further and demonstrate that OUT has something extra.
On the other hand, the Deputy Vice-Chancellor (Academic) Professor Deus Ngaruko insisted for Faculty of Law and Faculty of Arts and Social Sciences to scrutinize themselves and establish different programs at certificate and diploma levels. He, however, warned academic staff who are involved in cheating for exams to stop it immediately because that behavior will cost them and their jobs.