GEITA TO CONSTRUCT A MODERN INTERNATIONAL TOURISM CENTER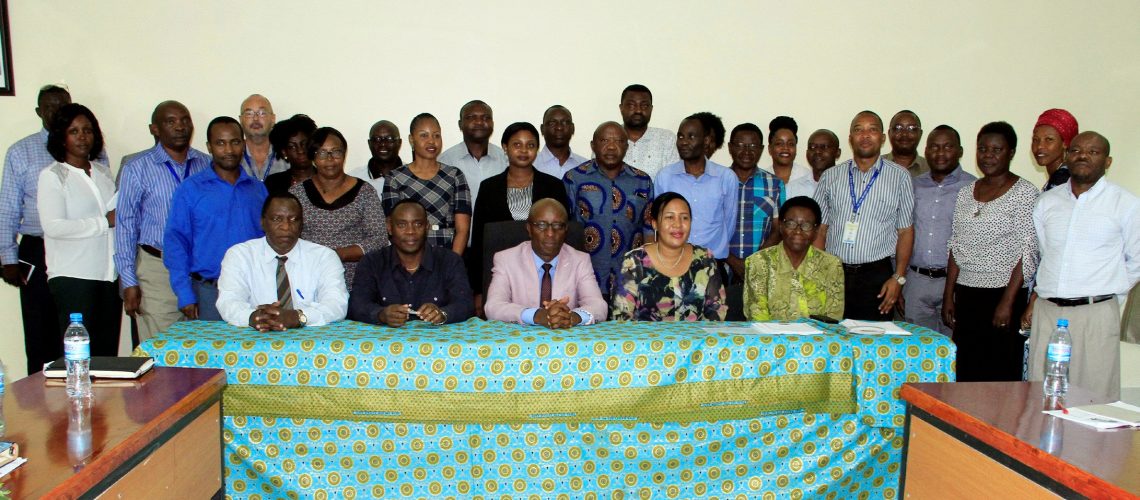 The center, according to Geita Regional Commissioner (RC), Engineer Robert Gabriel, will serve as an alternative to Dar es Salaam International Trade Fair (DITF) and another strategic investment project which seeks to make Geita region a major tourism hub in the lake zone.
OUT academics held a four-hour meeting with Gei- ta RC and representatives of the Export Processing Zone Authority (EPZA) to improve the project' draft proposals before officially signing a Memorandum of Understanding (MoU) at the temporal headquarter Kinondoni on 16th October 2018.
According to Professor George Oreku of OUT, the construction of Geita International Exhibitions Center is estimated at 1.98bn/- after a feasibility study and detailed design where Geita regional authorities will provide funding for the project."Apart from teaching, OUT conducts research and development, capacity building, Small and Medium Enterprises (SMEs) development and consultancy services, among others," said Professor Oreku.
The 1.98bn/- projects come due to the fact that the lake zone region was facing a challenge in organizing and coordinating trade fair and exhibitions, according to Professor Oreku.
The Assistant lecturer at the Tourism and Hospitality Department (OUT), Thereza Mugobi noted tourist attractions that they used best could increase the revenue of the region and generates many opportunities for different jobs as is now in which Rubondo has proved to be more familiar.
As scholars, we believe Geita still has the ability to increase tourism activities significantly through attractions that have not yet been identified by the Tanzanian and international community so that they can be visited by tourists.
According to Professor Hosea Rwegoshora (OUT) the idea was a result of his negotiations with the Regional Commissioner and later involved stakeholders and other professionals to see how they could collaborate in identifying potential opportunities that would bring positive results