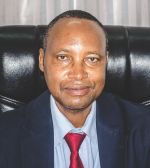 Greetings and Welcome to the Open University of Tanzania (OUT)!
We are delighted to know that you have decided to join our university.  The Open University of Tanzania is the higher learning institution of your choice.  Here you can pursue different higher education programmes through open, online, blended and distance learning modes.
OUT's Vision "To be a leading open online University, in knowledge creation and application" places the university, the one of its own kind in Tanzania and East Africa, in a unique position as an institution of higher learning that is at the forefront of turning Tanzania into a middle income and semi-industrialized country by daily churning out graduates who immediately play a key role towards realization of the country's vision.
The OUT is at the forefront of nurturing and inspiring current and future leaders of the country.  It is a reputable and most flexible and accessible university that was established by the Act of Parliament No. 17 of 1992. The Act has since January 1, 2007, been effectively replaced by the Charter of the Open University of Tanzania, which is in line with the Universities Act No.7 of 2005. The university has many policies and operational procedures, that guide its operations so as to maintain a quality delivery and timely response to the needs of its clients and community as a whole.
This website that you are visiting showcases a wide range of academic programmes, publications, information systems, databases and services that support our operations and mode of teaching and learning.
You are indeed very welcome
Prof. Elifas Tozo Bisanda
Vice-Chancellor