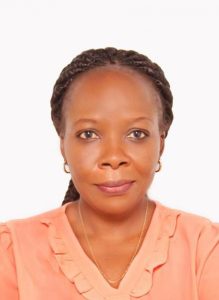 Dr. Daphina Libent Mabagala
Director, QAU
At the Open University of Tanzania (OUT), issues of quality assurance are a concern of every individual (both staff and students). OUT consider quality in all activities specifically in the areas of research, consultancy, teaching and learning. Cognisant with the university's vision "To be a leading world-class University in the delivery of affordable quality education through Open distance learning, dynamic knowledge generation and application", the Open University of Tanzania (OUT) has a Quality Assurance Unit. The QA Unit functions as the Vice Chancellor's secretariat on quality assurance issues. The Director of QA is responsible for ensuring that the awards of the University meet the quality and standards commensurate with national and international academic norms. The Quality Assurance Unit has three sections namely: Monitoring and Evaluation; Statistics and Records; and Risk Management and Certification.
Sections
Coordinator of Sections
Sections
Coordinator of Sections
Directorate Activities and Contacts
Activities
Staff Contacts
Activities
Supervising the overall implementation of the quality Assurance and Control policy as well as its operational procedures in relation to Teaching and Learning; Research and Publication; and Consultancy.
Ensuring and controlling the quality of academic delivery at OUT at all stages, including admission, course delivery, assessment, staffing and infrastructures as per OUT policies and guidelines.
Spearheading and coordinating internal self-evaluation of both academic and support provisions in the University;
Analysis of self-evaluation reports and identification of issues arising thereof that need attention for improvement;
Facilitation of external evaluation of the University and accreditation of academic programmes by statutory and accreditation bodies;
Monitoring implementation of recommendations arising from internal and external evaluations;
Planning and overseeing the training of new and existing staff in Quality Assurance Policies and Procedures.
Preparing and coordinating periodic induction workshop for new members of offices of the university    in collaboration with DVC (ARC) and DVC (PFA).
Staff Contacts